Linwood, MN 55092
651-462-3610
Est. April 29, 1999
100% All Natural Beef
NO antibiotics or hormones
Grass fed and grain finished
&
Locally grown- to boot!
The first cows were purchased by Sheri as a birthday present to her husband Tom. Ever since our lives have taken an amazing journey throughout the country and around home. We have been blessed to meet some of the greatest people within the cattle industry and already have a lifetime of memories- with more to come.
As I reminisce back- laughter, smiles, and tears come to mind, most of those tears are tears of joy!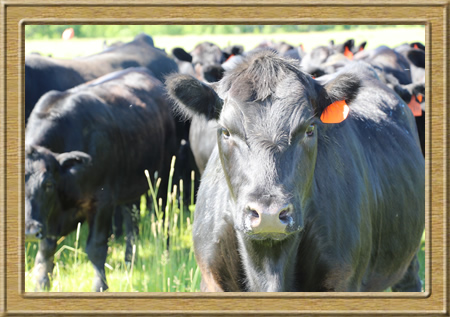 We can only be grateful – that our family and friends continue to be by our side throughout the challenging (chasing cows) and the exciting (birthing season).
Like a lot of you, our family is everything to us. That is why we continue to work toward building a legacy that our kids and grand kids will be proud of. Eventually they will continue the adventure of "The Lonesome Dove Cattle Company".
Mission Statement
Our mission is to bring the highest quality "All Natural Beef" farm fresh to our local community. Providing customers with an all-natural, flavorful, and healthier choice for their beef.
If you haven't tried our beef yet- reach us online or give us a call, we'd love to talk work with you!
******* Please read all of "Frequently Asked Questions" and check the
acknowledgement box at bottom on the order page prior to ordering. *******
Sincerely, Sheri